LVYSL partner St. Luke's is offering a St. Luke's Pre-Season Clinic for soccer players in the Lehigh Valley! The training camp will be open to youth boys and girls who are interested in working on their skills prior to the upcoming season. Training will take place on Saturdays March 7th & 14th at the NEW Sports Performance Center in Allentown.
To register, visit www.tinyurl.com/r8uf4h9
DATES & TIMES:
Saturday March 7th 3:30pm – 5:30pm ​
Saturday March 14th 3:30pm – 5:30pm ​
LOCATION: ​
St. Luke's Fitness & Sports Performance Center 702 Union Boulevard Allentown, PA 18109 ​
​OTHER: ​
Turf/Sneakers only ​
Ages 7+ and over
Curriculum will includes: ​
Speed and agility training to improve footwork

Position specific drills and instruction by qualified staff

Live gameplay with players of similar age and skills
​COST: ​
Sign up by 2/25/20 $65 Early bird special Use code: EARLYPTS ​
​Sign up after 2/25/20 $80 per player
​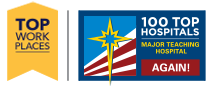 Confidentiality Notice: This e-mail message, including any attachments, is for the sole use of intended recipient(s) and may contain confidential and privileged information. Any unauthorized review, use, disclosure or distribution is prohibited. If you are not the intended recipient, please contact the sender by reply e-mail and destroy all copies of the original message.